Last Friday the 25Th the George Brown College's Game Developers Club presented Mr. James Chang to deliver a fascinating talk. What about you ask? Well it happen to be about kittens. No, it really was about what it would be like to work at Electronic Arts. Former Project Manager James Chang decided to do this a different way however.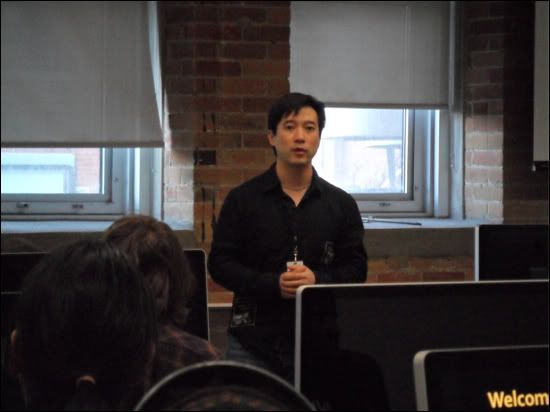 Mr. James Chang "The Destroyer." That is actually not his alias. Sorry.
Mr. James "Change" decided to present the talk as if it was a mock employee orientation. It was definitely interesting. For the reasons that no one else had done that yet and he was too good at it. I was convinced I worked at EA and I was taking pictures.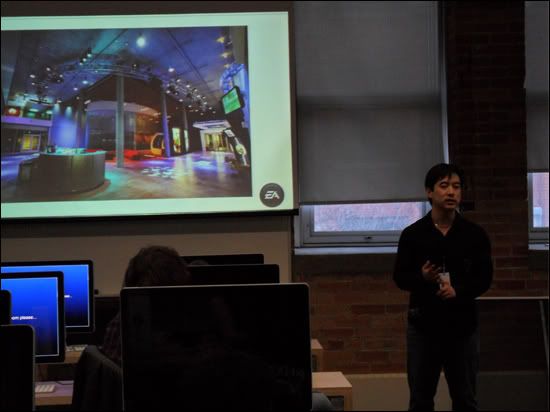 Giving the low-down of EA.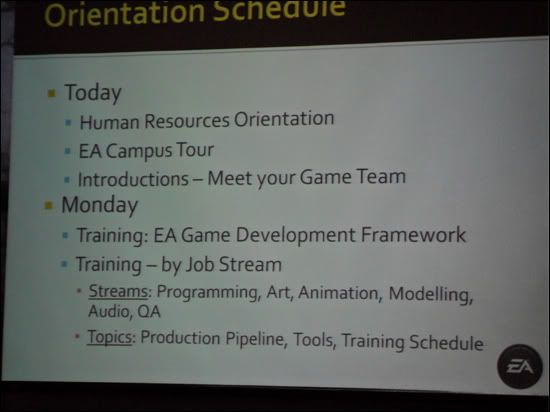 Man good thing I'm not in any of those streams. Oh, wait...Animation.
After we got seated and orientated that we actually got the fake jobs. Mr. James Chang went through the whole list. Benefits, work areas, sections, Pipelines, etc. Pretty much everything. I mean everything and yes even the meaning of life. I will reveal that at the bottom.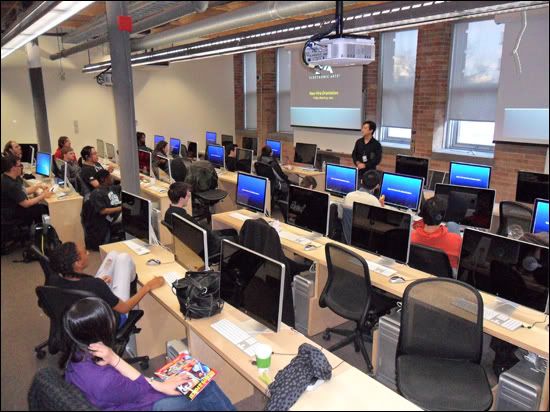 Man Look at the GBCers and their fancy chairs.
The definite highlight at the end was Mr. James Chang showing off his Junk. By junk I mean this below.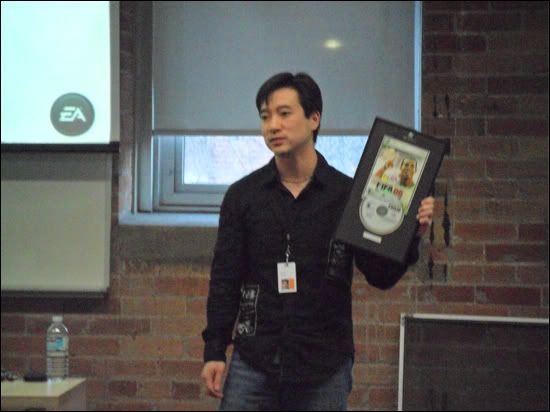 He is sad that it is not encrusted in marshmallows.
That was his framed FIFA 06. He let us all look at the shiny object and in fact. We were all in awe. Look at these students awing.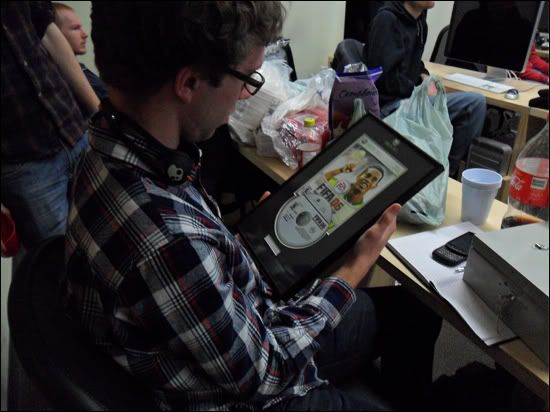 Look at this young fellow with huge potential.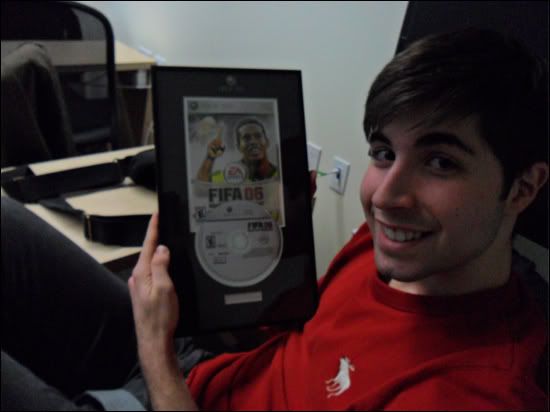 It is now mine Mhahahaha. Pretty cool.
That concludes on the event. There will be many more to come from these aspiring young lads from George Brown College. By the way the meaning of life is games. Come on you really thought I would say anything else?